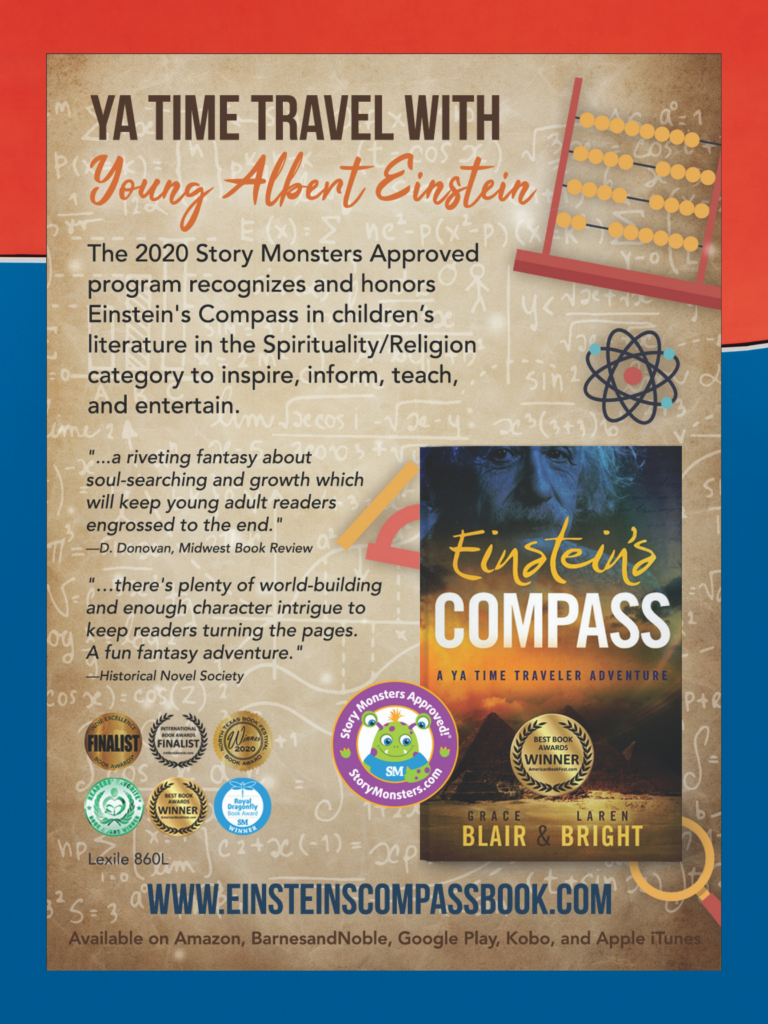 Take a YA time traveler adventure with young Albert Einstein.
When young Albert Einstein's father gives him a jeweled compass, he has no idea the adventure that awaits. Spanning from 10,400 BCE on the Islands of Poseidon to Switzerland in 1903, Einstein's Compass sweeps across dimensions all while Albert Einstein is growing into his destiny.
But a dangerous creature hunts Albert and the compass. In this fantasy adventure, cosmic forces of good and evil clash around a budding scientist on the cusp of his greatest discovery.
Einstein's Compass is a fascinating blend of the factual and the fantastical with enough of the metaphysical included leaving viewers wondering just what is possible and what is reality. Imagine that a Wrinkle in Time meets The Chronicles of Narnia with a little Harry Potter thrown into the mix.
2020 Royal Dragonfly Best Historical Fiction

2020 Certificate of Excellence in Literature Spirituality/Religion Story Monster Approved

2020 Texas Indie Author Project Award Winner Fiction Young Adult 

2020 Rone Book Award YA Fantasy SciFi Cover 1st Runner Up 

2019 Best Book Award Winner Fiction Young

2019 Finalist National Indie Excellence Young Adult Fiction

2019 eLit Award-Winner in the Juvenile/YA Fiction Category

2019 International Book Finalist YA Fiction
Email: [email protected]
Goodreads reviews http://bit.ly/Einsteinscompass
 Einstein's Compass a YA Time Traveler Adventure Buy on Amazon Now