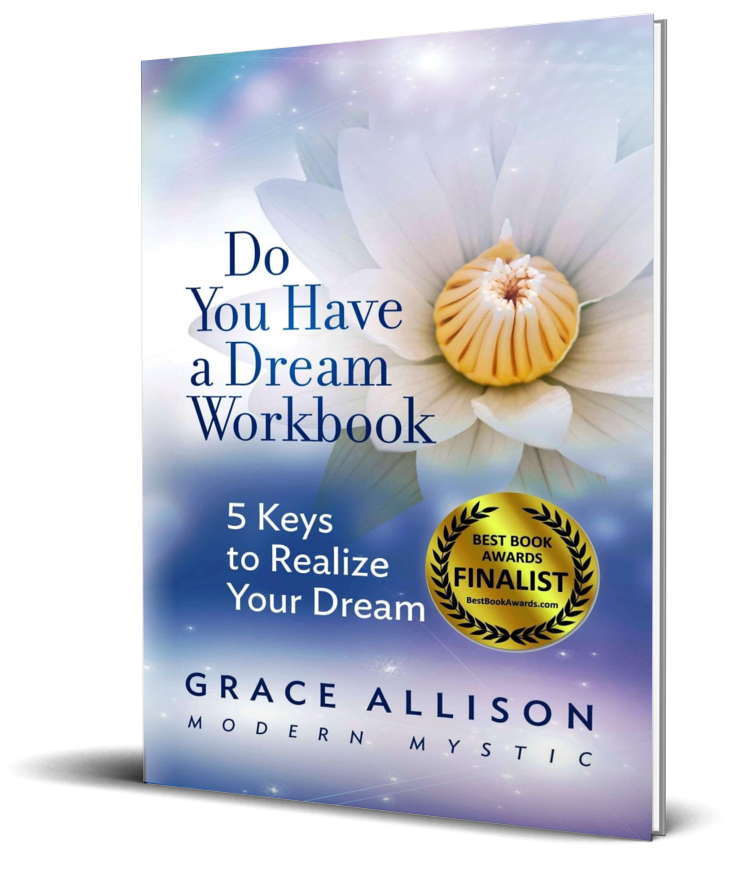 I'm not sure why other people write self-help books, but I wrote mine to save my life. I was struggling with what was going on around me and inside me. I was unhappy, and I knew there had to be more, more joy, more happiness, more fulfillment.
I began looking for keys that would help me produce more of the experience of life that I was looking for but hadn't managed to secure.
There are countless techniques out there, and it felt like I must have tested most of them. Some worked for me, most didn't. Eventually, I was able to distill them down to a manageable set, and I really worked them.
What I learned from applying these simple keys was how to align myself with the presence of Spirit within and become aware of the illusion of need that produces unproductive thought forms and negative energies. Once I had done that, I saw how to release the illusion and fill the need to receive all good things. I discovered that the change that happens within does not have to be a struggle; rather it can be created with ease and grace. For the first time in my life, I felt safe.
 Now, rather than needing to be rescued I can take care of myself. After having endured two unsuccessful marriages, I have created a loving, caring relationship with my husband. I have a financially comfortable lifestyle. My body at age 65 is healthy, youthful, and strong. I am more creative in my life, writing, traveling and able to be of service, giving of myself to others. When challenges come my way, I have flexible boundaries to take care of myself and greater intuitive knowing and confidence in myself and of my environment.
What I have achieved, you can too. While it may not be easy, it is much simpler than I would ever have guessed.
One of the primary things I discovered as I was going through my process is that our world is in a process of change, and change is one key element to most people's discomfort and distraction from their happiness. Change does not have to be difficult. So, the book reveals connected spiritual and psychological keys to:
Understand change
Re-define change so it doesn't have to be distressing
Use situations of change to propel you forward instead of holding you back
Empower yourself no matter what life throws at you
No need to just take my word for it.
… "5 Mystical Keys" had me with is promise to de-stress. Allison has a voice that does exactly that. I didn't find her to be too woo woo-ey. She has a touch of the practical about her. I advise this book if you are a reader who has been avoiding "dreamer" books–or even if you haven't. — Carolyn Howard-Johnson, Amazon Customer Review [5.0 out of 5 stars]
"5 Mystical Keys" has a mystical quality to it. It is an incredibly positive book that helps one to heal, reflect, feel gratitude, and remove internal barriers that are blocking your joy and progress. Grace uses the eternal perspective to give guidance and strength in one's life. — N. Laney, Amazon Customer Review [5.0 out of 5 stars]
I love the way it was organized–short snippets that focused on specific problems. It's the type of book readers can keep by their bed and look things up when needed. — Jacqui Murray
More a book of practical Christ-I-am-ity than dogmatic Christianity, Grace lives up to her name in guiding you through the fundamentals of balancing your inner energies in order to clear your intention, raise your awareness, prioritize your actions, give up addictions to fear and the need to be rescued, and find the inner strength of who you really are inside. — Paul Hunting, Amazon Customer Review [5.0 out of 5 stars]