During the 15th Century, the Spanish Inquisition punished people who had otherworldly experiences with God. Anyone who was a healer or had intuitive knowledge of God was burned at the stake. According to the church, the only way a person could hear the word of God was through a priest or minister. Today the term "mystic" is associated with the occult, magic, astrology and tarot readings. I want to educate people to know that the mystical is not dark magic nor should you be ostracized.
According to the dictionary, a mystic is a person who seeks by contemplation and self-surrender to obtain unity with or absorption into the Deity or the absolute, or who believes in the spiritual apprehension of truths that are beyond the intellect.
Being a mystic is a spiritual, religious, and transcendental experience. St. Theresa of Avila, a former Jewess was a Catholic nun and a mystic in the 16th century. The Catholic Church venerates more than 10,000 saints with many being mystics. Patron saints are often chosen today because an interest, talent, or event in their lives overlaps with the special area. For example, St. Francis of Assisi was a mystic who loved nature and so he is the patron of ecologists. St. Francis de Sales was a mystical writer and so he is the patron of journalists and writers. St. Clare of Assisi, a mystic and the patron of television because one Christmas when she was too ill to leave her bed she saw and heard Christmas Mass — even though it was taking place miles away. Angels are also named as patron saints.
I do not claim to be a saint. However, there are saints among us who do the work of loving service. In 1973, I discovered a spiritual phenomenon called the Mystical Traveler Consciousness. The Mystical Traveler is in everyone and is the living love of the spiritual heart of Jesus Christ. Imagine having an intuitive flashlight to look into the darkness of your soul. With the Light of God and the Mystical Traveler exercising the living spirit within, you can step into an awareness that will lift and assist you in your life's lessons.
In the "AHA" book, "Do You Have a Dream?" 140 Insights into Building Confidence, Overcoming Stress & Loving Yourself", you will have 140 of my best insights to assist you in focusing on and discovering more of the wisdom, truth, and beauty within you.
Let go of the world around you, go inside, find your dream and follow the adventure of making it come true.
In your day-to-day learning, if you find a unique way of dreaming, pass it on. We on planet earth are students of life. Maybe you can share and become a thought leader too.
Grace Allison, http://www.gracethemystic.com Modern Mystic: I am a creative, enthusiastic, visionary who enjoys making a difference through service.
GracetheMystic, Modern Mystic Media
806-790-4845 | [email protected] | www.gracethemystic.com |
4408 14 Street Lubbock, Texas 79416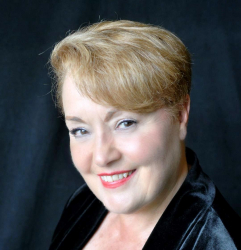 Latest posts by Grace Allison
(see all)