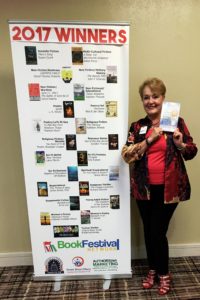 Grace Allison's "Do You Have a Dream Workbook 5 Keys to Realize Your Dream" has been awarded by Texas Author Inc. First Place in the category of Non-Fiction-Spiritual/Inspirational.
Lubbock, Texas August 12, 2017—Allison's book, which has been enjoying modest success since its publication in 2016 has been recognized for excellence. It presents a fresh approach to personal empowerment and energizing both inner and outer resources for achieving the things you want in your life and even exceeding your dreams. The Amazon Best Seller can be found in an E Book, Audio Book in Grace's voice and Workbook.
Allison says, "Our world is in a process of change, and change is one key element to most peoples' discomfort and distraction from their happiness. Change does not have to be difficult." Her book lays out in practical and doable steps how to align and strengthen the inner spirit with your outer life. It shows how to shift your inner experience from feeling out of control to expressing inner freedom, inner strength, peace, confidence and love.
Author Grace Allison is a modern Christian Mystic and an award-winning self-help and motivational author who has assisted hundreds to find their spiritual wisdom to solve everyday challenges.
Grace Allison describes herself as "a prime example of someone who pulled herself up by her bootstraps and took notes along the way." When she turned to writing, she chose subjects that she was intimately familiar with—and their scope is surprising. She lives in Lubbock, Texas, where she leads workshops and maintains a private health and success coaching practice.
5th Annual Contest is Largest Collection of Texas Authors. Readers of the exceptional titles selected for Texas Association of Authors.
(TX Authors) Best Book Awards, would agree that they are winning reads and top-tier selections in their categories. By any measure, the distinguished books from this year's
forty-eight winners are of stellar quality. Readers will love to fall into the pages and climb out with the greatest of satisfaction. This is the fifth year for TX Authors to select winning titles by Texas Authors. A sample chapter from each winning book can be found, along with the previous year's winners at http://Books.TxAuthors.com.
The winners from this year's contest received their prestigious awards at the Celebration of Authors Gala event in Houston on July 29th, which is a part of the 2nd Annual Authors Marketing Event happened July 28-30. Authors attended this paramount event learned new ways to better market themselves and their books in this ever-changing world of publishing. Each award-winning author will have their book(s) on display and for sale during the weekend event. Texas Authors promotes authors from the Lone Star State in a variety of ways. The association leverages the knowledge and expertise of various authors to promote their works locally and globally.
###
For more information or to arrange media appearances, contact:
Grace Allison, Author
806-543-3308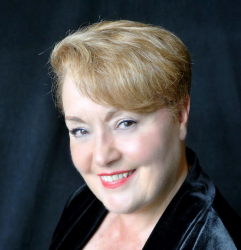 Latest posts by Grace Allison
(see all)