Since
March 1, 2017, Amazon has changed its policy to allow third party sellers in its book division. 
When I wrote to Jeff Bezo's at Amazon on May 27, 2017, I received this response from Amazon:
Martin Costa, Executive Customer Relations  
Thank you for your email. I understand you'd like to discuss this matter with Jeff Bezos, but regrettably, his schedule doesn't allow him to answer directly, and my team responds on his behalf. We have seen that allowing third-party sellers to compete for buy box creates a better overall experience for customers around features they value, and we have recently extended this policy to print books. We appreciate your feedback and concerns around this change. If you have further comments or need to contact me directly, please email me at ac-ecr@amazon.com.
My last email, "Stakeholders" to Amazon's Author Central has gone unanswered. My point was why Amazon is opening up to offer third-party sellers when they could make money as a Kindle Direct Printing as well as from authors.
I discovered I had to see the new third party policy from how the company makes more profits.
I have a friend who worked at Amazon in the warehouse pushing the carts around and filling orders. She said that Amazon could make more money by having third-party bookstores. The third party bookstores could sell more books in volume than we self-published authors could.
The big picture is that not only can a third-party seller sell books they can sell anything else in Amazon's warehouse. For example, I could pay $39.99 a month and set up a professional account obtain a Buy Button on Amazon's Marketplace and sell not only my book but any other book or product listed in Amazon's warehouse. Amazon is responsible for fulfilling the orders. I do not have to provide the inventory for anything that Amazon offer.
Since 2000, selling on Amazon has been helping individuals and businesses increase sales and reach new customers. Today, more than 40% of Amazon's total unit sales come from third-party selection. All sellers can list products in more than 20 categories. Professional Sellers can apply to sell in at least 10 additional categories.
If you plan to sell more than 40 items a month its $39.99/month + other selling fees. You plan to sell fewer than 40 items a month $0.99 per sale + other selling fees.
Therefore, the warehouse worker who pushed the cart down the warehouse aisle puts a copy of your book in the cart then adds toothpaste, skin care products, toilet paper, and a dress. If I am set-up to sell all those products through my third-party store I receive a profit from the sale minus the initial set-up fee and other charges.
A sale of my "Do You Have a Dream Workbook 5 Key to Realize Your Dream", I discovered  I would make only $.69 if I allowed third-party sellers to sell my book on Amazon.
I found I could make $1.90 per book if I set-up my own bookstore. For on-line sales, as an indie author, I have set-up my bookstore through Ingram-Spark called Aer.io. It's free to any Ingram author. I can sell my books as well as any other book that Ingram has in its inventory. On my website, www.gracethemystic.com I direct people to buy my book https://aerbook.com/store/ModernMysticMedia from my bookstore instead of Amazon's bookstore. I make more money with selling my book. Moreover, I can sell any other book in my bookstore that Ingram carries. In addition, I can use the social media buttons provided by Aer.io to advertise the website or any book in my bookstore. I have complete control over the pricing and discounts of the books. Ingram provides the fulfillment, taxes and shipping.
In conclusion, authors and our books are just things not works of art that require special handling. Our books sit next to breakfast cereal or toothpaste.   I know my friend who was pushing carts in Amazon is now an author. She plans to have a Buy Button and become an Amazon Marketplace third party seller. Who knows maybe she will be selling your book next to hers with the toothpaste, breakfast cereal and dress.
I sent the above-mentioned email you just read to Mr. Costa on June 9, 2017:
June 10, 2017
Dear Grace,
We appreciate your feedback on our bookstore, and I want to assure you that your voice has been heard by our team. Feedback from our authors is always welcome as it's fundamental to help us maintain a great experience for both customers and authors.
Thank you
Martin Costa
Executive Customer Relations
Author Central
If you have a situation that you want to address with Mr. Costa please make your comment/question here.
[Grace The Mystic, Award Winning Author] The Good and Evil of Amazon.com
Grace, it is wonderful that you have found someone to answer your questions and that you are passing it along to authors everywhere. Thank you for the information. An addition: authors often use Amazon's Profile page as a place to be seen by their readers. It won't fix the royalty problem, but if they are not using that feature, they should look into it. Here is my page as an example: http://bit.ly/CarolynsAmznProfile. your readers will find a lot more information on how to set up a profile page and what it can do for them in my multi award- winning book , #TheFrugalBookPromoter.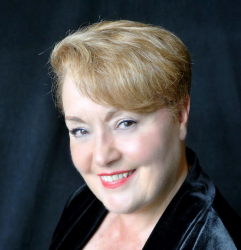 Latest posts by Grace Allison
(see all)