In my on-going investigation into the third party book sellers at Amazon I am sharing my communication with Martin Costa, Executive Customer Relations of Author Central https://authorcentral.amazon.com/
Thank you for your personal email address and openness to my conversation regarding the 
third party sellers
 for authors on Amazon's Marketplace.
I love Amazon's Marketplace with its many products I can purchase in one place.
The Marketplace works well for the customer who want to purchase anything you can imagine 
with multiple outlets to choose from.
However, I want to point out that not all businesses are well suited for a Marketplace 
concept. It works well for the consumer, who could pay less or equal to a price 
you offer but not for authors.
Royalties vary by source of the book to the final seller, e.g. Amazon KDP vs. Ingram wholesalers to the seller.
Authors are the content producers of books. Amazon KDP is a producer of written versions of books. 
Amazon is also the seller and therefore has two sources of income.
With a third party seller, the author content goes to the lowest bidder who produces the written books with 
a much lower royalty to the author and even less income to Amazon.
As my previous email mentioned, authored books are not like any other businesses. 
We authors are critical stakeholders within the Amazon experience. We create one of 
a kind products 
and have depended on Amazon to be the best source of our income. 
For example, my royalty for the Create Space KDP purchase was more than three times 
what I was making from the PBShop in England.
With other on-line bookstores competing for the KDP business Amazon loses as well.
I appreciate your considering that the larger Amazon Marketplace third party seller concept is not 
a good business practice for either Amazon or authors.
Hello Ms. Allison,
Thank you for voicing your concerns; however, on May 27, 2017 and June 10, 2017, we discussed that we will not be reverting the changes to the buy boxes and allow third parties to compete for them. We will not discuss this matter any further or provide additional insight.
Boyd Thibodeaux
Executive Customer Relations
Author Central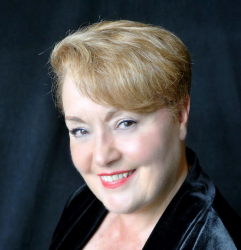 Latest posts by Grace Allison
(see all)