Writing and self-publishing books can change lives – including that of their author. US indie author Grace Allison describes herself as "a prime example of someone who pulled herself up by her bootstraps and took notes along the way". When she turned to writing, she chose subjects that she was intimately familiar with, and their scope is surprising. Over to Grace to explain precisely why she writes what she writes…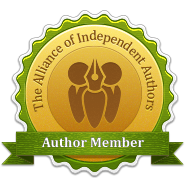 I'm not sure why other people write self-help books, but I wrote mine to save my life. I was struggling with what was going on around me and inside me. I was unhappy, and I knew there had to be more: more joy, more happiness, more fulfillment.
Having been raised by abusive parents—an angry alcoholic father and a mentally ill, eventually suicidal mother, I was put in charge of her three siblings when I was only ten years old. My life was bleak and devoid of friends or any kind of social life. I ran away and married at sixteen, managing to find a husband who was just as abusive as my father. After divorcing, I found another husband to "rescue" me, but he was essentially a replica of the first.
The Turning Point
Ultimately escaping a second dysfunctional marriage, I decided that if I was going to be rescued, I would have to be the one to do the rescuing. That became a turning point, and I began my quest for methods and techniques that would give me real empowerment.
So I started looking for keys that would help me produce more of the experience of life that I was looking for but hadn't managed to secure.
There are countless techniques out there, and it felt like I must have tested most of them. Some worked for me, most didn't. Eventually I was able to distil them down to a manageable set, and I really worked them.
What I learned from applying these simple keys was how to align myself with the presence of Spirit within and become aware of the illusion of need that produces unproductive thought forms and negative energies. Once I had done that, I saw how to release the illusion and fill the need to receive all good things. I discovered that the change that happens within does not have to be a struggle; rather it can be created with ease, and grace.
For the first time in my life, I felt safe.
The end result of that adventure was my first book, A Dream Is a Wish the Heart Makes: Or, if at first you don't succeed, change the rules.
Ten years later the updated Dream Book is now available with a new title, Do You Have a Dream? 5 Keys to Realizing Your Dream, and is available in an ebook, workbook and an audiobook narrated by the author.
My Second Book
Over the course of my adult life, I also became a serious student of the spiritual. I found that, often, psychological principles and practices were incomplete, but could be filled out by adding the missing spiritual. It was through immersing myself in this field of study and experience that I came up with my idea for my second book, Einstein's Compass, currently in progress.
By applying and refining the principles that ended up in my books, I transformed from a victim of life to a successful entrepreneur, providing coaching on lifeskills and business success practices. I also developed a health/nutritional counseling practice, and entered into a happy, successful marriage with a partner instead of a protector.
Now, rather than needing to be rescued I am able to take care of myself.
After having endured two unsuccessful marriages, I have created a loving, caring relationship with my husband. I have a financially comfortable lifestyle. My body at age 65 is healthy, youthful and strong. I am more creative in my life, writing, traveling and able to be of service, giving of myself to others. When challenges come my way, I have flexible boundaries to take care of myself and greater intuitive knowing and confidence in myself and of my environment.
What I have achieved, you can too. While it may not be easy, it is much more simple than I would ever have guessed.
OVER TO YOU Has writing what you write changed your life? Do you have an interesting personal story to tell about why you became an author? We'd love to hear about your experience. Join the conversation via the comments box.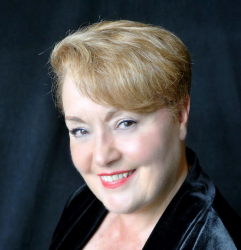 Latest posts by Grace Allison
(see all)