Grace Allison, Author
Wins Best Spiritual & Inspirational Book Award
"Do You Have a Dream?  140 Insights to Building Confidence, Overcoming Stress & Loving Yourself"
By: Grace Allison, Author www.gracethemystic.com
 Celebration of Texas Authors Dinner Gala
Since 2012, Texas Authors, Inc., has held a dinner to honor the award winners from their annual book contest. At first, the dinners were held in small comfortable restaurants, but have grown to a nice gala with close to 100 people attending.
The 2017 gala for book winners is expected to be one of the largest dinners yet for Texas Authors, with over 40 book award winners invited to attend. As with the past two years, the dinner is also a fundraiser for DEAR Texas Literacy programs and for the Texas Authors Institute of History Museum. A reception will kick off the evening where the winning authors will be able to take pictures with family and friends.
A dinner will follow, which will include a wonderful meal that the committee has selected from the North Marriott's fine line of delicious foods. Many of the meals have already been tested by Alan personally to help choose only the finest selection for the attendees.
With last year setting the new standard, a guest speaker will be introduced following the awards ceremony for the authors. Those interested in staying for the presentation will receive valuable information about marketing their book(s).
With each passing year, Texas Authors has continued to grow and create a wonderful event to celebrate the art of writing and being published. This year's event will be no exception!
Do You Have a Dream?
140 Insights to Building Confidence, Overcoming Stress & Loving Yourself
Synopsis of the Book:
According to Heraclitus of Ephesus, an ancient Greek philosopher who lived for about a decade before Plato, 'The only thing that's constant is change. Whether we are ready or not, change is bound to happen. It impacts all of us at some point in our lives. So why is change important and how should we handle it?
Grace Allison @gracethemystic, a self-help and motivational author, shares important keys on how to understand, redefine, and accept change. Do You Have a Dream? is an inspiring book comprised of 140 bite-sized quotes that inform us how to refer change as an important factor that can help us move forward in life instead of holding ourselves back. Grace has explicitly empowered readers to accept or make changes the safest and easiest way possible. She also points out that if these keys are substantially followed, they'll bring great results in 30 days!
'As humans, we are constantly evolving and thinking of some effective ways to make our lives more meaningful and improved. That's why we need to welcome change whenever or wherever possible. Do You Have a Dream? is one, true exceptional guide on how we can become the thought leader or driving force for those changes that we need, says Mitchell Levy @happyabout, the AHA Guy at AHAthat (http://ahathat.com).
If we don't try different things, we are depriving ourselves from growing, improving, and finding true happiness or accomplishment. Whether you've done something wrong in the past, seeking a job transition, planning to discover things outside your comfort zone, or just simply wanting to try something new, then this book is just right for you.
Here are some of the encouraging messages that you can sharefrom this book:
– Fear is challenging each person to awaken to their loving inside. Let go and say, "Yes" to life, not "No." @gracethemystic #love
– To change & direct ourselves takes a clear & strong intention. Like computers, we are programmed to be what we are. @gracethemystic #dreams
– Change does not have to be hard or scary. Create your own ten acres in your Garden of Eden from a sacred place of "I AM." @gracethemystic
– Negative thoughts keep you from having what you longed for; the more you desire, the greater the resistance. @gracethemystic #love #God
– Feelings tell us how we are doing, what matters to us, what needs changing, what is going well, and what is goi badly. @gracethemystic
When is the last time you took a risk, challenged yourself, or even diverged from your day-to-day routine? To make improvements, you'll need to make changes. But before that, you have to consider first why change happens so you'll produce the kind of innovations you want.
Kindle: https://www.amazon.com/You-Have-Dream-Confidence-Overcoming-ebook/dp/B01MYMN7NL
Audible: https://www.amazon.com/You-Have-Dream-Confidence-Overcoming/dp/B01MS0BY72
 

Texas Authors, Inc. Book Store:
Texas Assoc. of Authors
Bringing Texas to the World
Texas Association of Authors is the only organization in Texas whose focus is to promote the authors within the great state of Texas itself. Texas Authors leverages the knowledge and expertise of many different authors to help promote others within the world of reading and writing.
Based in Austin, Texas, Texas Authors strives to provide a great service to all of its clients, publishing houses, and readers.
As a non-profit organization, Texas Authors relies on strong relationships from individuals, other non-profit organizations, and publishing companies to help establish a presence in both local and statewide events.
Utilizing technology, social media, and knowledge, Texas Authors allows for the promotion of the individual within a highly competitive world filled with writers who are backed by resources from other firms.
Website: https://texasauthorsinc.wildapricot.org/join-us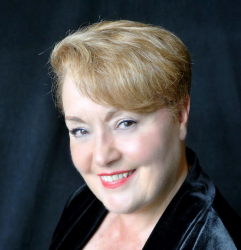 Latest posts by Grace Allison
(see all)