Grace Allison's "Do You Have a Dream Workbook 5 Keys to Realize Your Dream", is a Best Book Awards Finalist in the category of Spirituality/Inspirational.
Lubbock, Texas November 9, 2017—Allison's book, which has been enjoying success since its publication in 2017 has been recognized for excellence. It presents a fresh approach to personal empowerment and energizing both inner and outer resources for achieving the things you want in your life and even exceeding your dreams. The Amazon Best Seller can be found in an E-Book, Audio Book in Grace's voice and Workbook.
Allison says, "Our world is in the process of change, and change is one key element to most peoples' discomfort and distraction from their happiness. Change does not have to be difficult." Her book lays out in practical and doable steps how to align and strengthen the inner spirit with your outer life. It shows how to shift your inner experience from feeling out of control to expressing inner freedom, inner strength, peace, confidence, and love.
Author Grace Allison is a modern Christian Mystic and an award-winning self-help and motivational author who has assisted thousands to find their spiritual wisdom to solve everyday challenges.
Grace Allison describes herself as "a prime example of someone who pulled herself up by her bootstraps and took notes along the way." When she turned to writing, she chose subjects that she was intimately familiar with—and their scope is surprising. She lives in Lubbock, Texas, where she leads workshops and maintains a private health and success coaching practice.
LOS ANGELES – American Book Fest has announced the winners and finalists of The 2017 Best Book Awards on November 9, 2017. Over 400 winners and finalists were announced in over 90 categories. Awards were presented for titles published in 2015-2017.
Jeffrey Keen, President, and CEO of American Book Fest said this year's contest yielded over 2,000 entries from mainstream and independent publishers, which were then narrowed down to over 400 winners and finalists.
Keen says of the awards, now in their fifteenth year, "The 2017 results represent a phenomenal mix of books from a wide array of publishers throughout the United States. With a full publicity and marketing campaign promoting the results of the Best Book Awards, this year's winners and finalists will gain additional media coverage for the upcoming holiday retail season."
Winners and finalists traversed the publishing landscape: Wiley, McGraw-Hill, Houghton Mifflin Harcourt, St. Martin's Press, Penguin Random House, Hachette Book Group, Rowman & Littlefield, New American Library, Forge/Tor Books, John Hopkins University Press, MIT Press and hundreds of independent houses contributed to this year's outstanding competition!
Keen adds, "Our success begins with the enthusiastic participation of authors and publishers and continues with our distinguished panel of industry judges who bring to the table their extensive editorial, PR, marketing, and design expertise."
American Book Fest is an online publication providing coverage for books from mainstream and independent publishers to the world online community.
American Book Fest has an active social media presence with over 96,000 current Facebook fans.
A complete list of the winners and finalists of the 2017 Best Book Awards are available online at American Book Fest.
http://americanbookfest.com/2017bbapressrelease.html
###
For more information or to arrange media appearances, contact:
Grace Allison, Author
806-543-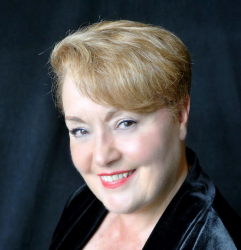 Latest posts by Grace Allison
(see all)