The biggest misconception about being a successful published author is that when you finish your precious manuscript an agent will magically appear, sign you to a large publishing house and the money will roll in. All you have to do is write something.
The truth is writing is hard work. I spent more than forty years in various business industries in marketing and business development creating public images. I won the Dallas Business Journal Award in 2000 Retail for a shopping center in Dallas, Texas The Centre at Preston Ridge.
Writing a book can't be that hard or so I thought.
I began my author journey after 9/11. I had just won the Dallas Business Journal Award when I was laid off. It took me two years to write eighty-eight pages, "A Dream is a Wish the Heart Makes". I wrote and tore up many times before I felt ready to publish.
Excited with my new baby no agent came forward, no big publishing house came knocking on my door. I was told you have to have an established audience of thousands before an agent or publishing house will even talk to you.
Instead, I self-published. In 2004, the concept of being an indie author was unthinkable. When an agent heard you were an indie author they said you were a heretic and should be banned from the publishing world. Self-publishing was a new concept on Amazon. The self-publishing company I spent my hard earned dollars with did not follow through on their promises. Over the time of my contract, I lost a great deal of money and would years later assist a list of indie authors like me to sue them. Under several different publishing names, the company still exists making promises they cannot deliver.
The writing was still calling me to express myself. I wrote a series of self-help books that are based on forty years of my life where I explained how to use spiritual practices to change a life from fear to fun. In 2014, I rewrote my Dream book now called, "Do You Have a Dream 5 Keys to Realize Your Dream" which is available as an audiobook in my voice, an eBook and a workbook all available in bookstores and online. I won the 2016 bronze Spiritual and Inspirational Global Ebook Award, 2017 Texas Non-Fiction in Spiritual and Inspirational Award, 2017 Best Books Finalist Award. Still, no publishing house or agent has come calling.
While writing my non-fiction books I began the journey of writing fiction. If I thought writing a self-help book was hard, making up stories to entertain was three times as hard. Storytelling has a lot of rules that I am continually learning.
In 2014 after a trip to Jerusalem, Israel I chose to write an alternate history of Albert Einstein, "Einstein's Compass a YA Time Traveler Novel". Again, using my many years of exploring mystical teachings I wondered what if Einstein met spiritual beings who assisted him with his miracle theory? After four years of research and empty white pages on my computer, my novel has a completed first draft. God willing the book will be out by the end of 2018.
Now that my novel is in the hands of an editor, I spend my days on social media marketing my books. It is a full-time job. I spend as much time on my books as I would have to work for a company. Now the company is me, Modern Mystic Media.
There are millions of books on Amazon. Finding the right audience in the sea of good books and famous authors so people will find me and my baby is a hard work. Yet I am determined to have my work read. I love writing and connecting people with ideas that entertain, that make them think and maybe learn something.
When I write a press release of my new books or awards and send it to local and national media, most ignore me because I am self-published. You have to be with a well-known publisher for newspapers and media to pay attention.
The hallowed halls into a publishing contract are so slim there are many so-called experts that want to sell you software, textbooks, THE shortcut to publishing success. I have taken many seminars over the years in writing and publishing to where I think I can spot a scheme. Still, I have to monitor the impulse to buy that one thing that promises to sell more books.
In the future, you will see a lot of me everywhere. And, no agent or publishing company is helping with a big check or has opened doors. I show up every day and do what it takes to make my work visible.
Check out my books go to www.ModernMysticMedia.com. And, you can find me on Amazon, Barnes and Noble, Kobo in bookstores and online.
Sign-up to read a pre-launch copy of "Einstein's Compass a YA Time Traveler Novel", go to www.GraceBlairAuthor.com if you signup and read it, please review the book. The only way indie authors like me sell books is if readers will write reviews then Amazon and its algorithms will push my ratings to rise to the top of the charts. Finding one reader and one fan at a time may someday accumulate into thousands.
If you want to write books do it because you love it. However, you may spend more money than you make. Know its hard work and no one is going to chase you down to make you famous. You will be alone in your journey. You have to put the seat of the pants and the seat of the chair, staring at a blank page and find the story inside your creativity that will make the reader turn the page to find out what happens next. Then be responsible for publishing and marketing.
"The #writer must let his fingers run out the story of his #characters, who, being only human and full of strange dreams and obsessions, are only too glad to run."
Ray Bradbury, The Zen of #Writing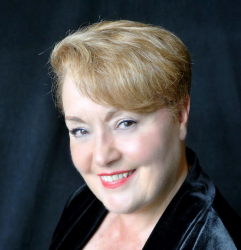 Latest posts by Grace Allison
(see all)