Did you know the scientists of Atlantis performed DNA experiments? They discovered how to combine the genetics of animals with humans. It was a world-wide business for the military Aryan scientists to create Centaurs, Satyrs, and Minotaur's. By blending genetics, the Atlanteans thought they could play God. Today scientists across our world are playing God by creating invisible death through biological weapons. What occurred in Atlantis is happening today. Viruses that were only found in humans and viruses only found in certain animals coexisted in the bodies of these combined beings. This artificial movement of combining what would never happen was a huge aberration from natural law and opened a doorway for viruses to move from one species into another. We have had lethal viruses appear through the crossover of animal viruses mutating into a form that humans can carry. SARS, MERS, and EBOLA all originated in bats. Swine flu originated in pigs. We are as technological as the Atlanteans were when they destroyed their world. There is a spiritual purpose for the Coronavirus. The Atlanteans created Noah's flood to clear the planet of men's abominations. Let us learn to balance science with humanity. Let us choose with wisdom, compassion, and love, not power and greed. #kindle $.99 #cybermonday #readingcommunity #Christmas2022 #stockingstuffer #grandparents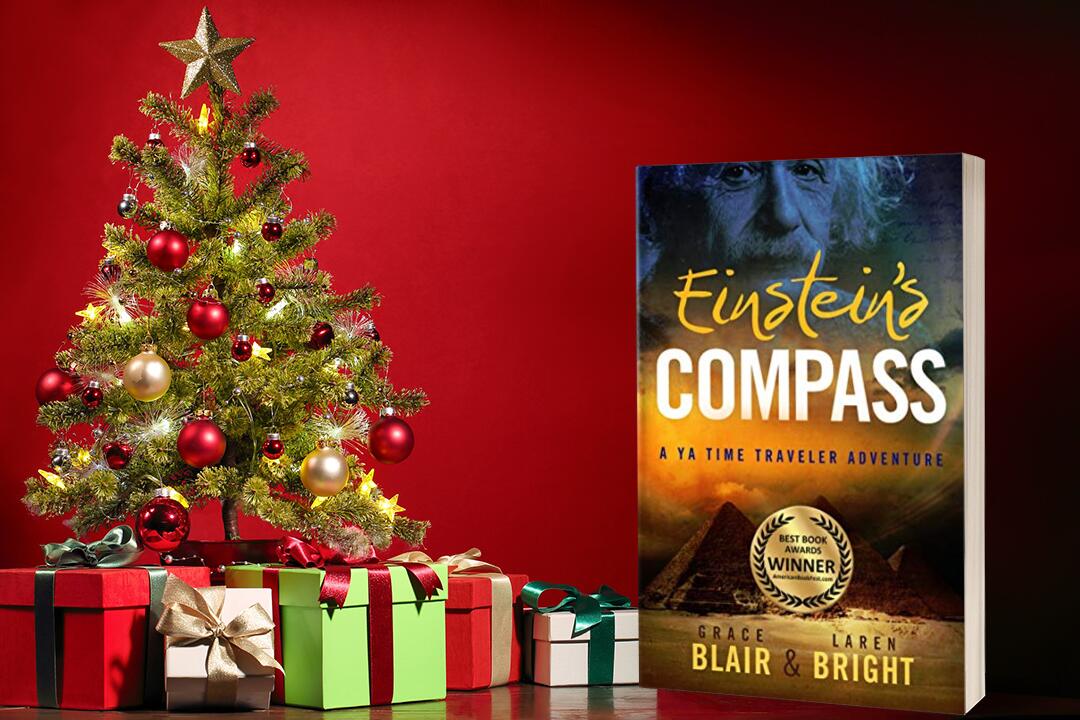 Einstein's Compass a YA Time Traveler Adventure
Prologue
Since Raka's meeting with the council, the focus of the Aryan laboratory had moved to DNA and using it for transformation. General Tora-Fuliar envisioned an army of Draconian soldiers with which he could conquer the world. The council leader visited the lab each week for a progress report and was increasingly frustrated at the lack of results. DNA experiments required creative scientists, and creativity was not something the militaristic Aryans were noted for. It was evident that the best talent came from Atlantis. An aggressive recruitment campaign was mounted there.
The Light healers on Atlantis were primarily motivated by their desire to serve the higher Light of God with love. This intention provided them with the clarity to heal from a pure state of giving. Loving came forward and lifted the healer and the patient. The healer's material needs—food, shelter, and clothing—came as a part of their serving. The glamour of substantial gains and recognition offered by the Aryans, however, began to distract them from the reward of serving. Increasingly generous offers seduced the Atlantean Light workers away from the healing temples to the Aryan DNA research labs. Even some high priests sold their knowledge and healing secrets to the dark empire.
The DNA experiments on Aryan required a high-quality controlled food source. Scientists used everything from cows to mice. But the trials were not without challenge. Aryan's successes in cloning had sparked fierce debates among scientists and the public. The people of Atlantis questioned the morality of cloning plants, animals, and possibly humans. But few knew that cloning was just a cover for a secret project of DNA experiments combining animal and human DNA. On the surface, it was producing novelty animals that had become big business in Aryan. Wealthy families and even countries were buying hybrids like Minotaur and Centaurs.
The clone business on Aryan also played into Raka's plan for revenge. Once he had become adept at using his new body, he made his way back to the city. He set up an observation outpost in an abandoned structure in the remote industrial area where the DNA research complex was located. Now that he had a plan, he could afford to be patient. For several weeks he watched the movements of the scientists, military, and guards.